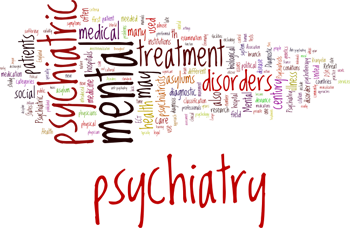 People seek psychiatric help for many reasons. The problems can be sudden, such as a panic attack, frightening hallucinations, thoughts of suicide, or hearing "voices." Or they may be more long-term, such as feelings of sadness, hopelessness, or anxiousness that never seem to lift or problems functioning, causing everyday life to feel distorted or out of control. Dr. Rajesh Rathi is a Famous Psychiatrist in Betul who's known for treating patients of all age groups. Your search for a good Psychiatrist in Betul ends at Apex Clinic. We also provide counseling sessions for long hours if required. You can feel free to open up with us as we ensure complete privacy. Dr. Rajesh Rathi is the best Psychiatrist in Betul. He founded Apex Clinic with a mission to provide affordable healthcare to everyone. 
Because they are physicians, psychiatrists can order or perform a full range of medical laboratory and psychological tests which, combined with discussions with patients, help provide a picture of a patient's physical and mental state. Their education and clinical training equip them to understand the complex relationship between emotional and other medical illnesses and the relationships with genetics and family history, to evaluate medical and psychological data, to make a diagnosis, and to work with patients to develop treatment plans.
What does a psychiatrist do?
Psychiatrists assess all of your mental and physical symptoms. They make a diagnosis and work with you to develop a management plan for your treatment and recovery.
Psychiatrists provide psychological treatment prescribe medication and do procedures such as rTMS or electroconvulsive therapy.
As part of their work, a psychiatrist can:
provide urgent care for a sudden mental illness
help you to manage a long-term mental health condition
provide advice about lifestyle changes
work with you individually, or with you and your partner, family or carers
provide second opinions and advice to other doctors and health professionals
refer you to other health professionals
admit you to the hospital if required.
What can a psychiatrist help with?
A psychiatrist can be of particular help if your mental health condition:
is complex or difficult to diagnose
involves suicidal ideas or plans
is severe or happens suddenly
needs medication that only a psychiatrist can prescribe
isn't responding to standard treatment through your GP (family doctor).
Where do psychiatrists work?
Psychiatrists work in public and private hospitals, community mental health services and private consulting rooms.
Psychiatrists are also involved in research, providing advice on legal matters, and teaching and advocacy work. This means they also work in government departments, research centers and universities.
Many psychiatrists take on a few different roles at the same time. They might spend part of their time at a public hospital and the rest seeing patients at their own private practice.