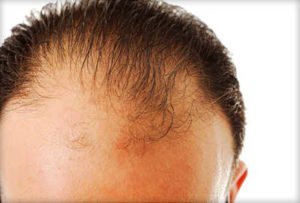 Today, if you look around in the health care market, there are numerous hair loss treatments out there. There are same number of hair loss treatments as there are hair loss conditions. If you here looking for some of those treatments then don't worry as you have come on the right page. The most vital thing to know here is that there's no particular solution of all types of hair. Each hair loss condition and each situation is unique. There are as many hair loss conditions as there are individuals with hair loss. Thus, it's important for one to know as to which solution is best. The good news is that there's a solution for everyone. Over the past few years, the hair loss treatment industry has made use of new technologies and greater creativity and style for developing new products and new approaches in the areas of hair loss prevention, treatment, restoration and replacement. These days, just about anyone who suffers from hair loss can find a hair loss treatment expert who can help them in a way or another to restore their natural appearance.
Awareness and Efforts for Hair Loss Prevention:
Thinning hair doesn't essentially mean that you'll become bald. Any person who experiences early signs is known as Alopecia. It recognizes that there are various reasons as to why hair becomes thin and less dense or disappears altogether. Once the cause is known, there might be a means to stop or even overturn the loss. The causes include genetics, scarring, chemical exposure, hormonal changes (those related with menopause and pregnancy), trauma and emotional stress, infections, parasites, poor or imbalanced nutrition and even methods of hair styling.
About a generation ago, hair loss prevention was very difficult to achieve. Some methods that were used then didn't work. Today, there are much better ways to do so as everyone knows about the several causes of hair loss and the ways to treat them. Better products, including some pharmaceuticals are available, also smarter ways of styling the hair can help a lot. At times, the solution might be to lessen stress in your life, get some workout and adopt better nutrition habits.
Hair Loss Treatments:
Hair loss treatment differs depending on the reason of thinning hair or hair loss. Luckily, there are many ways for the treatment. Some might require permanent surgical procedures whereas some might apply treatment products as their daily routine. Various treatments come in different prices. Surgical treatments are generally quite expensive than the product that can be purchased over the counter. If you're experiencing hair loss currently then it's important to take appropriate action right away. We at Apex Clinic help you with the hair loss treatment in Nagpur. We have well trained and experienced professionals who help you to deal with your hair loss. We have all the solutions related to hair loss and assure you that you will go out tension free from here.