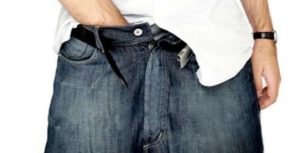 It's totally normal to masturbate (touch yourself for sexual pleasure) whether you're sexually active with other people or not. Masturbation even has health benefits, like reducing stress.
Some people masturbate often — every day, or even more than once a day. Some people masturbate closer to once a week, once every few weeks, or every now and then. Some people never masturbate, and that's fine too. All of these are perfectly normal.
Masturbation only becomes "too much" if it gets in the way of your job, your responsibilities, or your social life. If that's a problem for you, you may want to talk to a counselor or therapist.
Some people learn when they're young that masturbating is wrong or bad, so they feel guilty about doing it. If you feel that way, try to remember that most people masturbate. It's perfectly normal, and there's nothing wrong with it. Talking to a counselor or therapist may help if you have trouble getting over guilty feelings.
Masturbation may affect the risk for prostate cancer.
The relationship between masturbation and prostate cancer is a bit hazy.
A 2003 Australian study published in BJU International linked frequent ejaculation early in life with reduced risk for prostate cancer later on. But in a 2004 study published in The Journal of the American Medical Association, a researcher reported that "ejaculation frequency is not related to increased risk of prostate cancer." In both these studies, ejaculation frequency included sexual intercourse and masturbation.
In a later study published in BJU International, researchers found that frequent masturbation in young men raised the risk for prostate cancer but that frequent masturbation in older men lowered the risk. Sexual intercourse did not affect prostate cancer risk.
Certain forms of masturbation can lead to sexual dysfunction.
Experts warn that men who frequently stimulate themselves in ways that don't simulate sex with a partner — for example, stroking very rapidly or with great pressure or friction — can develop retarded ejaculation. That's a type of sexual dysfunction in which it is difficult or even impossible to climax during partnered sex. "Any man experiencing any sexual dysfunction should ask himself if he's masturbating in ways that produce sensations that differ from those he gets from his partner's hand, mouth, or vagina," says Michael A. Perelman, PhD, clinical associate professor of psychiatry, reproductive medicine, and urology at Weill Cornell Medical College in New York City and the president of the Society for Sex Therapy and Research "Then he should consider what he could say to her to make the stimulation more similar — and how he could change the way he masturbates to make it feel more similar to what his partner does."