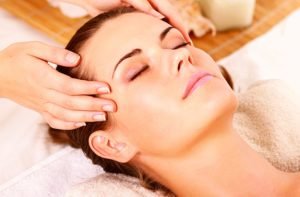 All young brides deserve to look gorgeous on their wedding day. Yet it becomes difficult to navigate through the maze of options available everywhere from your local salon to your doctor's office. Here at Apex Clinic, we are here to guide you through the stressful and exciting time when you are preparing for your wedding.
In-salon bridal treatments typically will give you short-term results, but they will not improve the condition of your skin in the long run. So you will have expended a significant amount of money for a look that will only last a few days. And, many in-salon treatments use so many different products on your face and body, that you run the risk of skin allergies, irritation and even acne! And these rashes and pimples can show up even weeks after you get those therapies.
At Apex Clinic, we offer the best bridal treatments for long-lasting beauty. We do not believe in short-term fixes. We believe in solutions to your skin woes. We offer a full 360 degree evaluation and solution for your skin, your body, your figure and even your hair. So book your pre-bridal treatments with Apex Clinic for long-lasting results for your skin, hair and body!
Importantly, we also offer the best pre-bridal treatments to mothers and fathers of the bride or groom, groom and even friends of the wedding party! So everyone can look their absolute best not only on that special day, but also for the years after!
Power Facial
Skin Rejuvenation
Acne treatments
Fillers – For e.g. Lip Augmentation
Botox – For eyebrow lift, lip uplifting.