Consultant Psychiatrist, Sexologist & De-Addiction Specialist
Dr Rajesh Rathi -MD (Psychiatry), MBBS.
Dr Rajesh Rathi has done my M.D. in Psychiatry from Wardha for which he received a Gold Medal at the hands of Hon'ble Shri Sharad Pawar. After that, he was selected as a senior resident in the prestigious Neuropsychiatry institute of North India which is IHBAS in Delhi where he worked for 3 years which was a life-changing and enriching experience. He especially worked in the fields of Drug abuse (Deaddiction), Child Psychiatry and Forensic Psychiatry at IHBAS. He also gained great experience at IHBAS in Psychotherapy or counselling related to various issues like Interpersonal problems, Marital conflicts, Family problems, Job or studies related stressors, career guidance, relationship problems, parental counselling for child-related problems etc. Dr Rajesh Rathi (Consultant Sexologist in Nagpur, Best Sexologist in Nagpur, Psychiatrist in Nagpur & De-addiction Specialist.) gained his interest in treating patients with sexual problems because of the Marital and Psychosexual clinic functioning at IHBAS. Owing to working under a multidisciplinary team, he believes the holistic management of any problem is necessary and that's what he strives to do. (Consultant Sexologist, Best Sexologist, Psychiatrist & De-addiction Specialist.)
Consultant Dermatologist, Cosmetologist & Skin Specialist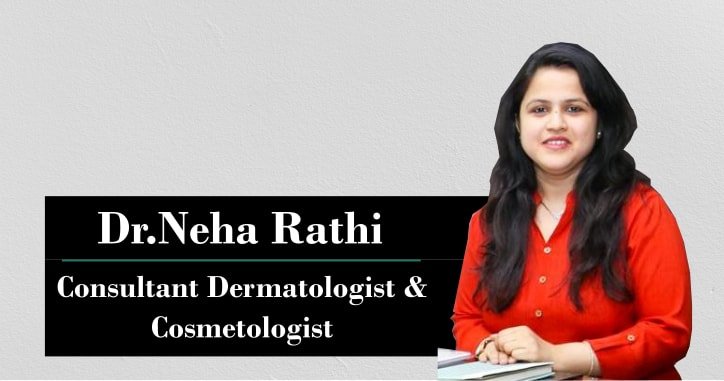 Consultant Dermatologist & Cosmetologist
Education:
MBBS – Pravara Medical College, Loni, Maharashtra, December 2009.
DVD – Dermatology, D Y Patil Medical College and Research Centre, Nerul, Navi Mumbai, July 2012, under the guidance of Dr. Nitin Nadkarni and Dr. Sharmila Patil.
Senior Resident under Dr. Chitra Nayak – Nair Hospital, Mumbai (Aug 2014 – Jan 2015).
Senior Resident under Dr. Uday Khopkar – KEM Hospital, Mumbai (Feb 2015 – Aug 2014).
Consultant and undertook Cosmetology training – Kaya Skin Clinic, New Delhi (May 2013 – Jan 2014).
Clinical Assistant of Dr. D G Saple, Dr. D G Saple's Clinic, Mumbai (Feb 2014 to Aug 2014).
Clinical Assistant of Dr. Satish Udhare, Dr. Satish Udhare Clinic, Navi Mumbai (Sep 2013 – Dec 2013).
IADVL Fellowship:
Fellow of Dermato Surgery under Dr. Sanjeev Handa.
What Is Psychiatry? Psychiatry is the branch of medicine focused on the diagnosis, treatment and prevention of mental, emotional and behavioral disorders. A psychiatrist is a medical doctor (an M.D. or D.O.) who specializes in mental health, including substance use
Read More